21 days challenge is meant for everyone, from the ones that want to lose weight, reshape their body, gain muscles, get healthier habits, get more energy, improve regeneration after sport to only challenging themselves, participants or me in how much they can achieve in 21 days time.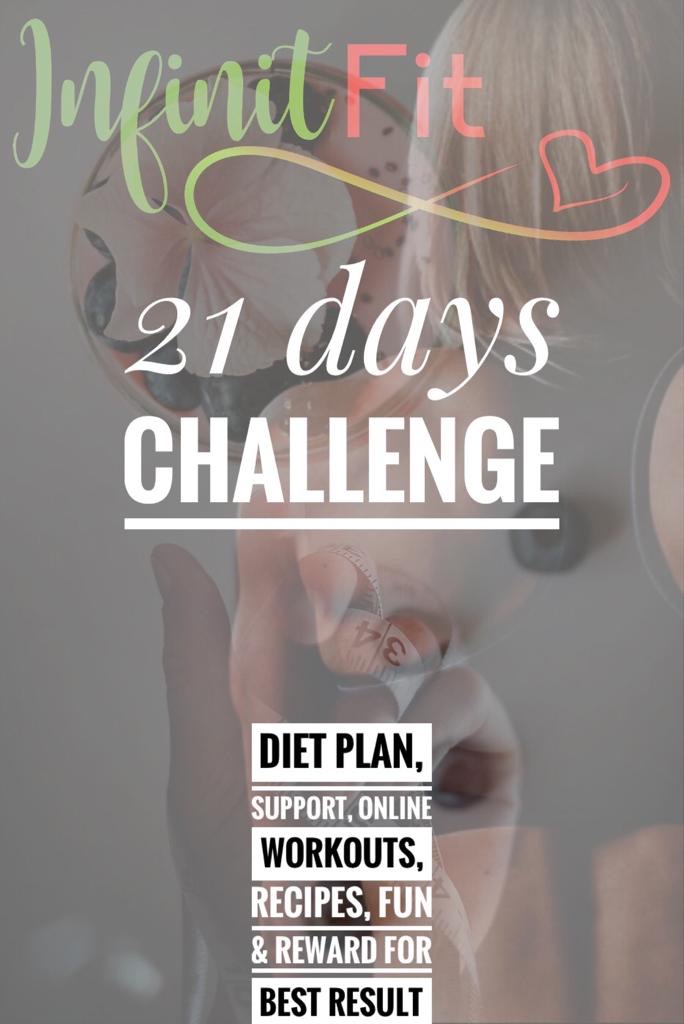 Why 21 days? Because in three weeks time we have just the right amount of time to change the old habits with the new ones and as we are having such great support from each other it is even easier and more fun as we motivate each other.

How does it work? First, we have a short introduction into the challenge via Zoom, then as you decide to jump on board with us, we have a personal consultation and evaluation of what you would like to achieve and make a plan especially for you, you get a personalized diet plan recommendations. On the first day of the challenge, we make pictures and measurements of ourselves, to know where we started.

We have a WhatsApp group especially for the challenge with all the participants of the challenge included. In the group, we support each other with motivation, daily recipes, workouts and questions & answers straight away. Once a week we have a catch up via Zoom, to see how we are doing, share the stories, have fun and cooperate.
Online live workouts are also included in the challenge. You can even write a diary of your diet so we can see exactly what to improve.
After 21 days we make pictures and measurements of ourselves again and we have the end of the challenge recognition party via Zoom where we can invite friends and share our achievements, pronouncing the big winner of the challenge.

Do you dare to challenge yourself? 😉
Ps: If you are asking yourself why I did choose an image of someone who is about to climb a mountain, is because the mountain represents your goal and the journey that you have to get to the mountain represents the 21 days challenge.
I know you can do it! So let's go and good luck  💪