Brownie made with sweet potato and peanut butter – super delicious and healthy!
Good morning 🤩
I hope you had a good night and you are ready to start your day!
Have you already had breakfast? Yes, great! No, do not forget it as you need the energy to start your day! 😋 
Also, have a look at this recipe; perhaps could be an idea for your breakfast!!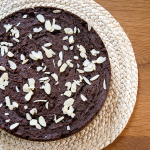 Ingredients
1 big sweet potato

1 tsp vanilla extract

1 cup peanut butter

1/4 cup + 2 tbsp oat flour

1/4 cup + 2 tbsp cocoa powder

1 tbsp lievito Pane Angeli or baking powder

1/2 cup chocolate chips

1/4 cup brown sugar

1/4 cup maple syrup

a pinch of salt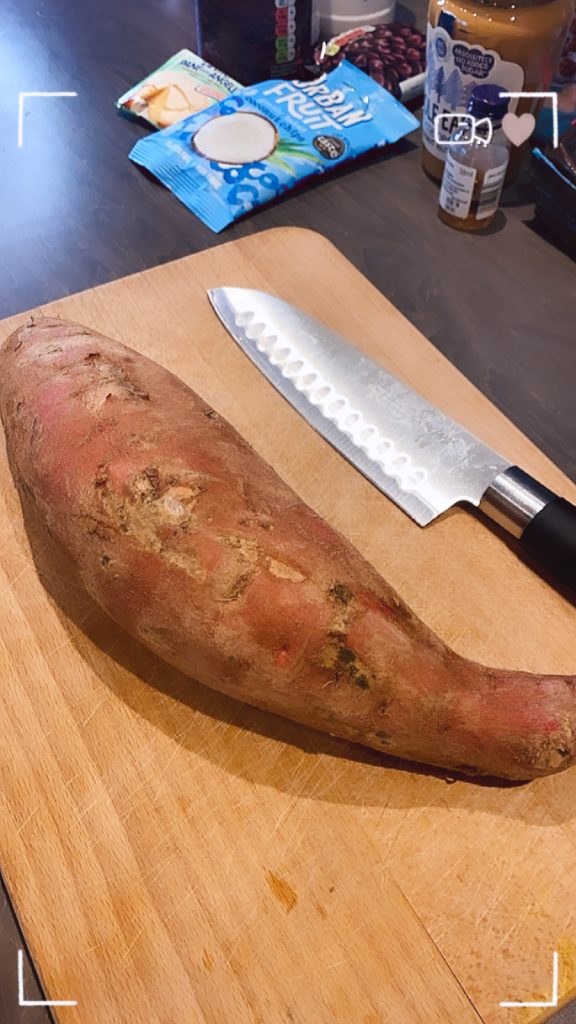 Look at this brownie! I love it! And the taste it's amazing!!
I personally prefer to leave it in the fridge for a few hours before eating it. Then I would make myself a cappuccino or a matcha latte and enjoy it as a proper treat  🥰
Let me know how you like it. I'd love to hear your feedback!
This is a healthy recipe as this brownie version doesn't have lots of sugar and saturated fats. As good carbohydrates, you can find the sweet potato and the oat flour, both healthy for your body as they're packed with fibre, vitamins and minerals. Then you have peanut butter, a good healthy fats source; also full in protein.
I hope you enjoyed this recipe. Have a look also at the avocado brownie that I made some time ago https://www.sheerine.com/vegan-avocado-brownies/.
The avocado has many benefits. Have a look here for more information https://www.sheerine.com/did-you-know/.
Also, have a look at my Instagram page for more content https://www.instagram.com/sheerinelifestyle/.
Feel free to follow and share with your friends and family. It would really help my small business to spread 😘and if you would like me to keep going with this you can also make a donation through this link https://www.sheerine.com/support-2/.
Thank you for your help and support. I wish you a lovely day ❤️ 🧡 💛 💚 💙 💜
Sheerine x