Delicious, healthy and tasty – Vegetarian-friendly – Fig and Walnut plumcake.
Hey there,
Thank you for stopping by! I hope you are doing well and that you are ready to step into some cooking 👩🏻‍🍳👨🏻‍🍳
Be ready, today recipe is even more delicious than usual!!! 🤩
Are you ready? Let's go!!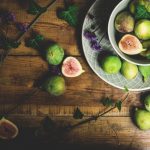 Ingredients
250g fig

70g walnut

1 cup oat flour

1 cup whole grain flour

1/2 fat-free Greek-style yoghurt

1/2 cup brown sugar

a pinch of salt

baking powder or 16g lievito pane Angeli (Italian)

Evo oil

white wine vinegar

1 cup oat milk

1 tsp vanilla extract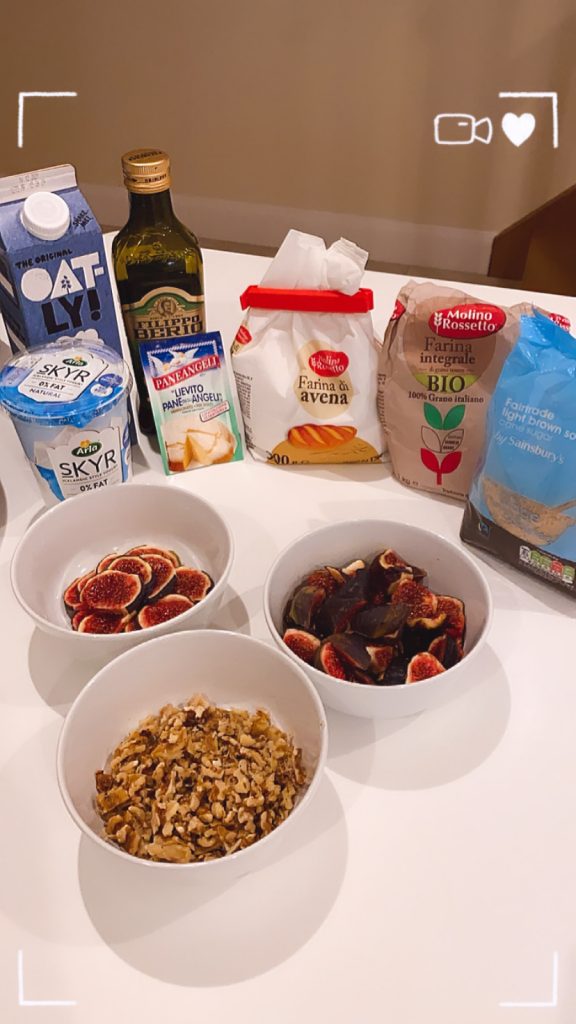 Amazing isn't it? I just love it!! And the taste and texture are really good!!!
Have a go and let me know if you like it and how you did enjoy it.
I personally had it with a cappuccino made by myself at home and it was delicious! You can either eat it with warm matcha or turmeric latte. I bet it's amazing!
Have a look at my Instagram profile to see how to make a homemade cappuccino or turmeric/matcha latte https://www.instagram.com/sheerinelifestyle/.
When I say healthier option I mean using for example oat and whole grain flour instead of plain flour. Those two types of flour are complex carbohydrates packed in more nutrients than simple carbs. They're higher in fibre and digest more slowly. This also makes them more filling, which means they're a good option for weight control. They're also ideal for people with type 2 diabetes because they help manage blood sugar spikes after meals.
When it comes to the type of sugar, if you do not have brown sugar you can use maple syrup or white sugar instead. Brown sugar contains slightly more minerals and marginally fewer calories than white sugar. However, the nutritional differences between the two are insignificant so your decision to make!
Have a look also at this matcha plumcake for something different https://www.sheerine.com/matcha-pistachio-plumcake/.
Also, if you do enjoy my blog, feel free to leave a donation at this link through Paypal. It would really help me a lot and it would support my work 🥰 Thank you! https://www.sheerine.com/support-2/.
I wish you a lovely evening and the rest of the week, and I will see you soon with the next post!!
Take care ❤️ 🧡 💛 💚 💙 💜
Sheerine x