Vegan Burger made with beetroot and chickpea – Check the recipe below!!
Hey there!!
Thank you for stopping by. I hope you like today's recipe! It's made with love and healthy ingredients 💕
These vegan burgers are really tasty and made with a few really healthy ingredients. Check it out and let me know what you think!!
You will need to look before at this link https://www.sheerine.com/beetroot-hummus-vegan-healthy-lifestyle-sheerine/ to make the beetroot hummus that you need for this new recipe.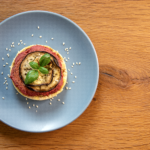 Ingredients
homemade beetroot hummus

1 aubergine

oat flakes

oat flour

mixed herbs and sea salt

Evo oil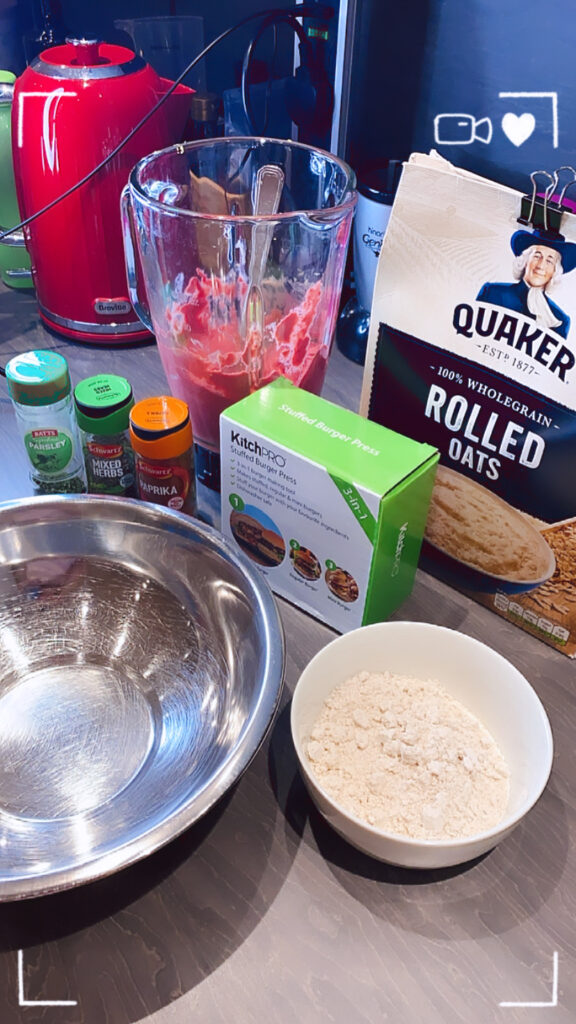 I suggest you add more cooked veggies to this plate or a salad to have a perfect complete meal with all the nutrients you need.
It is really important to get all the nutrients from each meal during the day as your body needs a lot to function.
I will make a post soon about nutrients and what each of them is useful for!
In the meantime you can check which benefits you get eating this amazing vegan burger.
Nutrients:
Chickpeas: low in calories but full with carbs, protein, fiber and a small amount of good fats. Protein and fiber helps to keep you full for longer, to increase muscle mass and to keep your bowel healthy.
Beetroot: packed with minerals and vitamins such as vitamin B9, manganese, potassium, iron, and vitamin C; these improve blood flow, lower blood pressure, and increased exercise performance.
Tahini: full of healthy fats, vitamins, and minerals. It contains antioxidants called lignans, which help prevent free radical damage in your body and may reduce your risk of diseases.
Evo oil: rich in Vitamin E, a fat-soluble anti-oxidant that can protect the body against eye and skin problems and help to keep them healthy. Also, it contains vitamin K, which is another fat-soluble vitamin that has its greatest effect on the blood; it is necessary for healthy coagulation and the levels of calcium in the blood.
Cumin: Researchers have evaluated cumin extract for treating the cramps, digestive spasms, nausea, and bloating associated with irritable bowel syndrome (IBS). It is also rich in antioxidants which help you feel healthier and more energetic, and they help keep your skin from looking aged.
Oat: they are a good source of carbs and fiber, including the powerful fiber beta-glucan which partially dissolves in water and forms a thick, gel-like solution in the gut. Oats are loaded with important vitamins, minerals and antioxidant plant compounds.
Aubergine: aubergines are an excellent source of dietary fibre. They are also a good source of vitamins B1 and B6 and potassium. In addition it is high in the minerals copper, magnesium and manganese.
I hope you liked this recipe and I will look forward to hearing your feedback!
Follow me also on instagram for more content https://www.instagram.com/sheerinelifestyle/.
I wish you an amazing day ❤️ 🧡 💛 💚 💙 💜
Sheerine x