Pasta with zucchini, tofu and fresh tomato – easy to make – amazing to taste!
Hi there, thank you for stopping by!
I hope you are doing well and you fancy some healthy options.
Today recipe is something really quick and easy to make and it's suitable for everyone who likes vegan ingredients and healthy food.
If you are one of those, keep reading this post and start cooking. You won't regret it!! 🤩
Let's go!!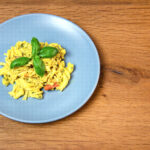 Ingredients
2 courgette

1/2 shallot

280g tofu

4 tomato

spices of your choice ( I used turmeric, curry, ginger, mixed herbs)

soy sauce

soy cream

250g gluten free pasta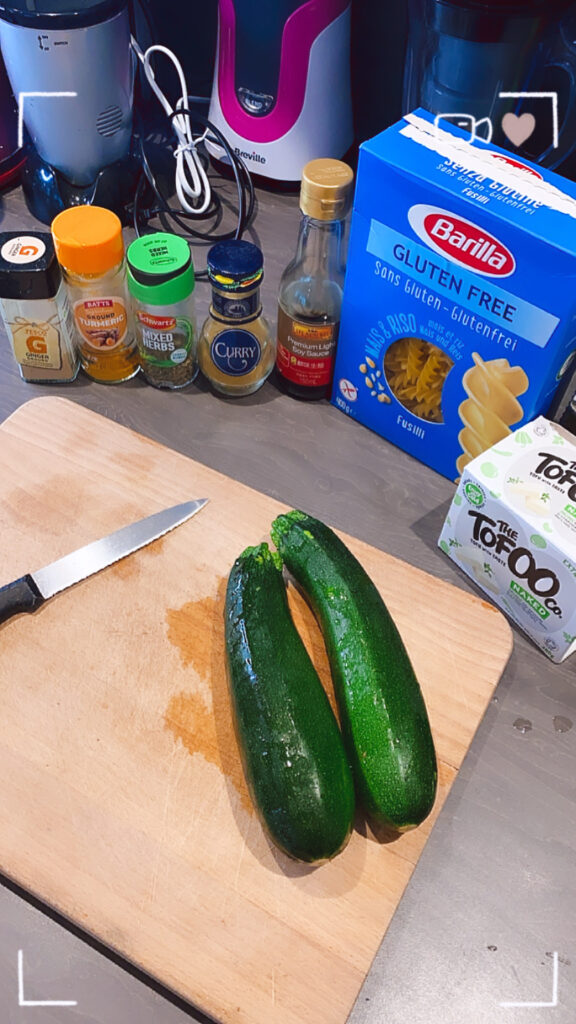 Believe me when I say that this pasta recipe is just amazing! Thanks to all the spices you don't need to add salt which is always a great choice when we are trying to be as much healthy as possible!
Have a look at the nutrients here below.
Nutrients
GF pasta: a good alternative to the normal pasta if you have gluten intollerance. It adds some good carbohydrates to your meal.
Zucchini: full in vitamins and minerals. Also contain lots of water and fibre thanks to the skin which help your gut to function better. Rich in antioxidant.
Tofu: a good meat alternative. Rich in protein.
Tomato: rich in vitamins and minerals, water and insoluble fiber.
Soy cream: if you have a lactose intollerance this soy cream is a really good alternative. It gives thickness to your meal and it's low in saturated fat.
Spices: using ginger and turmeric you give to your dish an anti-inflammatory touch! Plus, no need of adding salt. Each ingredients has already his own salt inside so it is always better to not adding more of it.
If you liked this recipe you can add a like here below, you can comment on it and share it on your social page. It would be really helpful!
Also, you can make a donation on the donate page right here ➡️ https://www.sheerine.com/support-2/.
Have a look also at my previous recipe and let me know what you think about it ➡️ https://www.sheerine.com/vegan-friendly-easy-to-make-beetroot-chickpea-burger-healthy-lifestyle/.
For more content and support have a look at my Instagram page ➡️ https://www.instagram.com/sheerinelifestyle/.
I hope you enjoy this post and I am looking forward to seeing you next week!
Have a lovely day ❤️ 🧡 💛 💚 💙 💜
Sheerine x