Hello there 🙋🏻‍♀️
Thank you for stopping by and have a look at today's recipe, you won't regret it!
I decided to make something different this time and it turned out to be amazing! I never have done anything similar and I am so glad I have tried.
Now I want to share this recipe with all of you and know what do you think about it 😋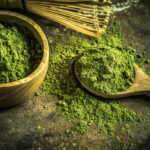 Ingredients
2 cups organic oat flour

1/2 cup brown sugar

1/2 cup fat-free greek style yoghurt

1 cup of unsweetened oat drink + 2 tbsp for the topping

2 tbsp matcha powder + 1 tsp for the topping

1 tbsp baking powder

1 and 1/2 tbsp of yeast for cake (pane angeli)

1 tbsp white wine vinegar

1 tsp vanilla extract

1/4 tbsp sea salt

a handful of pistachio nut for the topping

powdered sugar for the topping
Instructions
Before starting this recipe preheat the oven at 180°;
Ground the pistachio nuts;
I mixed already the matcha powder with the salt, the baking powder and the yeast.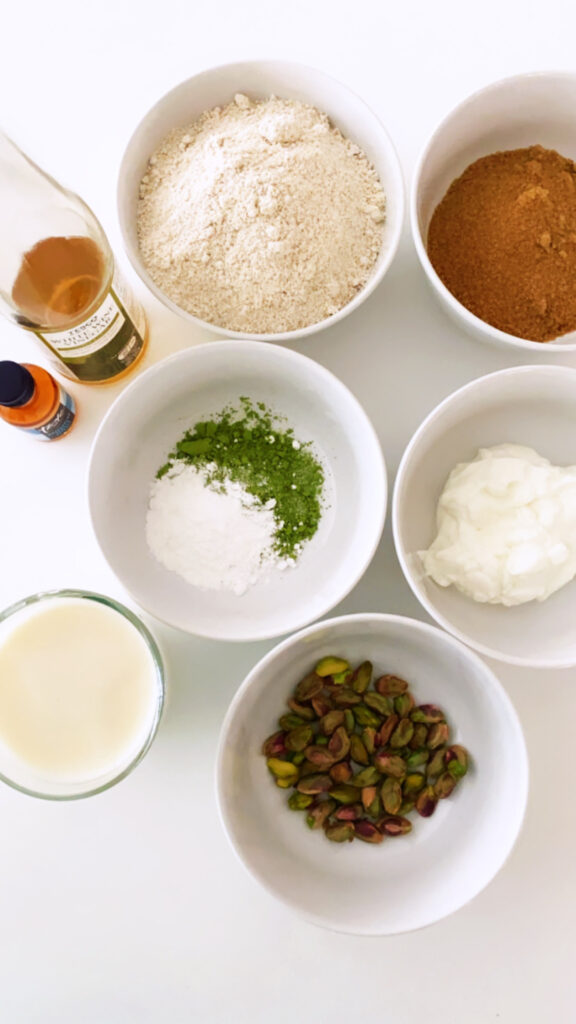 OMG! I love it soo much! The color, the taste! It's amazing!!
I am looking forward to hearing how you liked this plumcake 🤩🤩🤩
For today is everything… I wish you an amazing day and week and see you all next Monday or sooner, who knows!! 😜
Take care of yourself ❤️ 🧡 💛 💚 💙 💜
Sheerine x