Did ever happen to you that your favourite pair of trouser ripped in such a bad way that the only thing you can do is throwing them away? 
Well, I got good news for you. You do not have to throw them away. 
There is always a solution to fix them! 
Have a look of what I did with my favorite trouser and give it a try whenever you need to fix yours.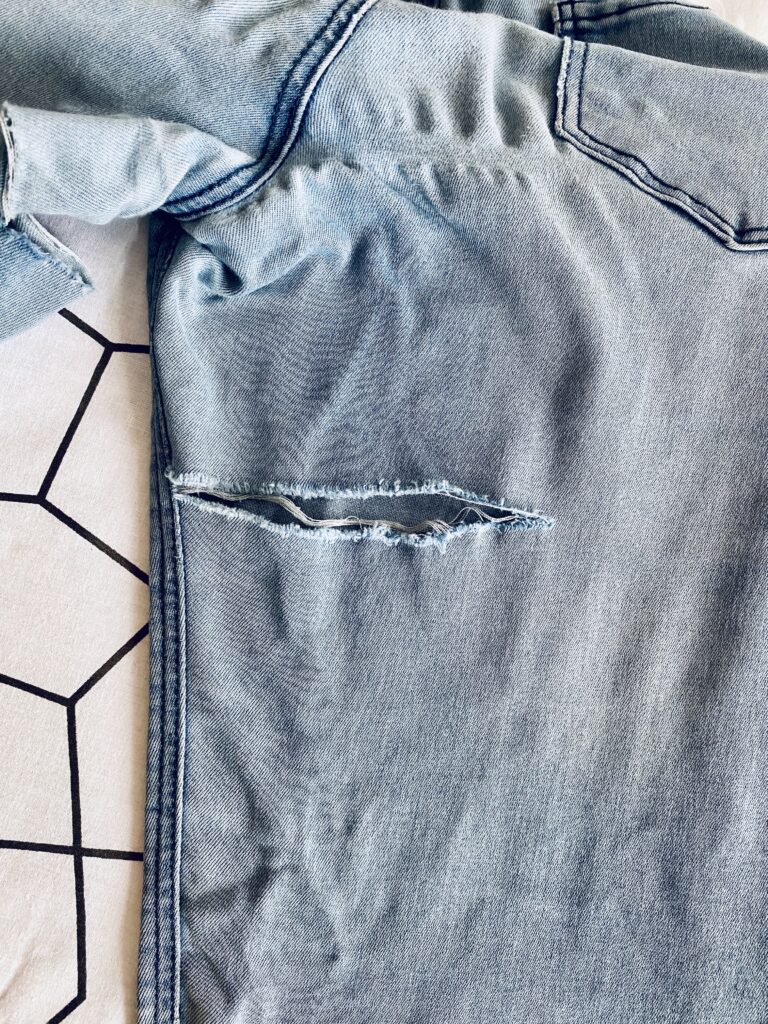 What do you think? Not bad uh? I just love this trouser so much. My mom gave them to me as she wasn't wearing them anymore and since that day I could not stop wearing them. When they ripped I was really sad. I know it's just a pair of trouser but you know, sometimes you just find something that fits you really well that you can't find it anywhere else. 
And this can happen with so many other clothes and it is a shame to waste them when you have the opportunity to save money and still wearing them.
This is the link for the patches I bought to fix mines. There are so many different colours and you can buy all of them in one pack. Really cheap solution. Have a look and let me know what do you think about it.
Looking forward to seeing your creations!!!
Have a good day x