Hey there,
I am so glad to see you here again or even for the first time 😃
I also hope that you are doing well and that you are taking care of yourself! Are you ready to make this healthy and really good recipe? 🤩
Lately, I have been using a lot of turmerics when I cook as it's a really good natural anti-inflammatory spice. Especially during this time, we need something like that. As long as I am healthy, I always look for natural remedies rather than medications 🤗 
So, if you are ready. Let's get to cook something 👩🏻‍🍳👨🏻‍🍳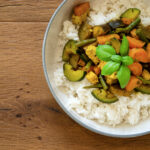 Ingredients
1 courgette

1 aubergine

3 carrots

1 handful of green beans

1/2 tofu

1 glass of rice

1 and 1/2 glass of water

spices and soy sauce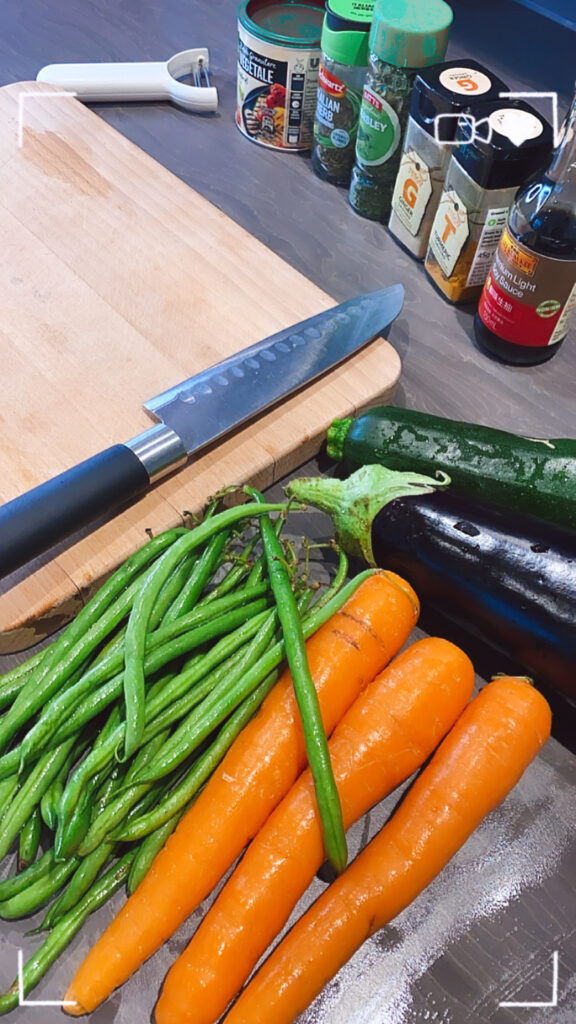 How does it look to you? To me is a pleasure to my eyes 😍 ( I don't even know if what I just wrote make sense in English as I translated from Italian ahahah).
Let me know if you like it. This is a vegan version but you can also make it with some chicken perhaps or some halloumi cheese?! I am sure would taste amazing anyway.
I wish you a lovely day ❤️ 🧡 💛 💚 💙 💜
Sheerine x