Castagnaccio is a typical dessert prepared with chestnut flour and enriched with raisin, pine nuts, walnuts and rosemary. It is difficult to establish the exact origin of the Castagnaccio. We made Tuscan-style Castagnaccio but is also widespread in Veneto, Piedmont and Lombardy. Already in the 1500s the Castagnaccio was well known and appreciated so much. However, it was from '800 that the Tuscans exported the Castagnaccio to the rest of Italy and in this period it was enriched with raisin, pine nuts and rosemary.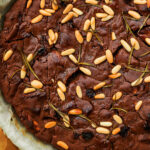 Ingredients
400 g Chestnut Flour
550 g Water
100 g pine nut
80 g raisin
100 g Walnuts
40 g Extra virgin oil
5 g salt
Rosemary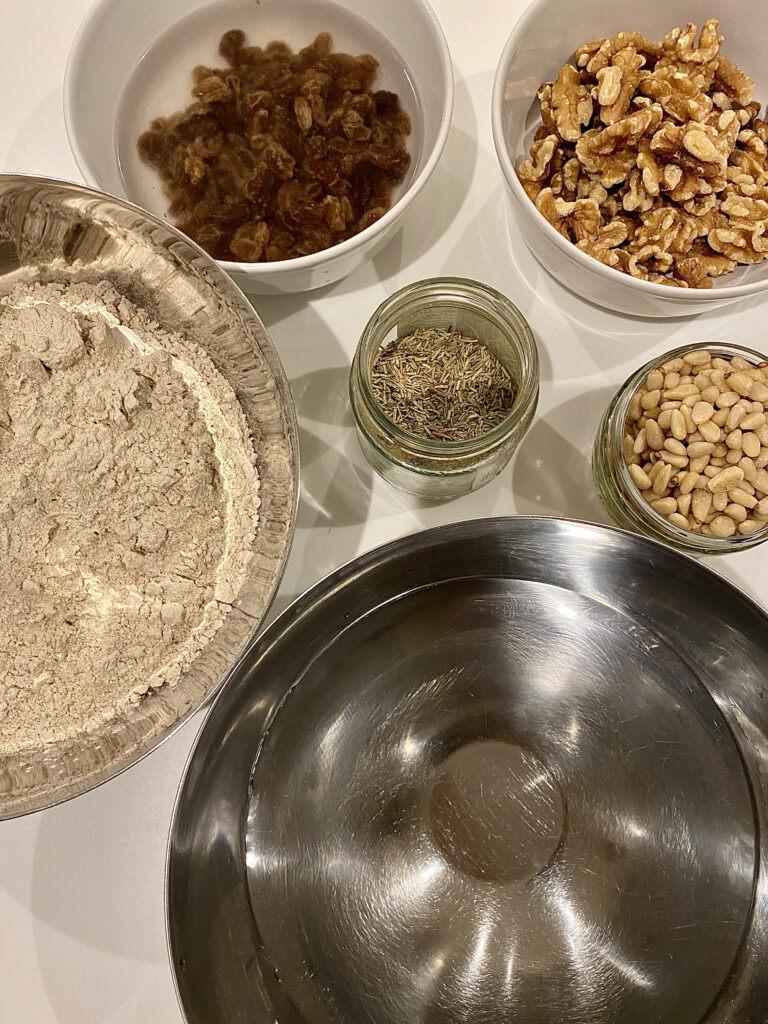 I hope you enjoyed this recipe and I look forward to know how you like this Italian Cake.
Have a good day and enjoy your Castagnaccio 😋 
Sheerine x