Hi there,
Thank you for stopping by. I am so excited about today's recipe! I feel every time I am discovering something better out there! I just love to experiment in the kitchen so much 🤩
I hope you do too! And if that it is, let's go!!! 👩🏻‍🍳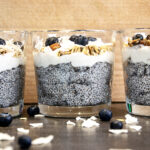 Ingredients
1 cup coconut yoghurt

1 cup vanilla coconut yoghurt (for the topping)

homemade granola (you can find the recipe on the blog)

1 cup chia seeds

1 cup coconut milk

blueberries

coconut flakes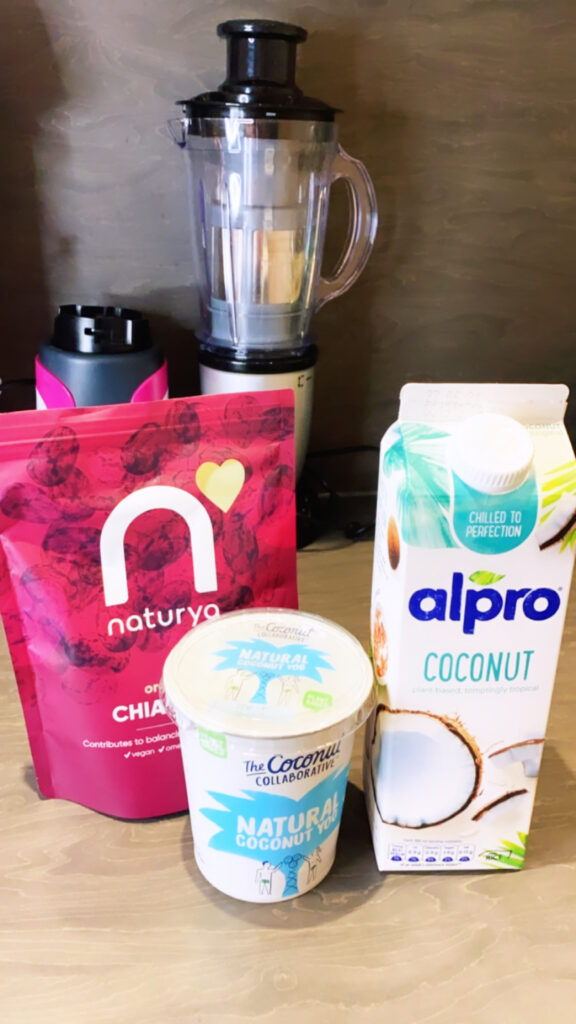 They look soo amazing!!!! I love them  🥰
And the taste? Even better. If you are looking for a healthy snack, this is definitely what you are looking for!!
Try it and let me know what you think about it!
Have an amazing rest of the week and I will see you soon!
Stay safe, stay healthy ❤️ 🧡 💛 💚 💙 💜 
Sheerine x