Do you also love to have some granola in your breakfast bowl?
Do you know you can make your own healthy granola?
Personally, I love granola so much and I like to make it on my own as the ingredients, in the one you buy from the shops, are sometimes not really healthy.
If you are curious to try the healthy version have a look at this recipe and remember that you can always personalise the granola the way you like it.
Enjoy 😋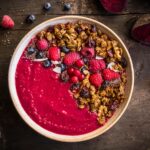 Ingredients
250 g oat flakes

80 g mixed nuts

80 g forest fruit

1 teaspoon of cranberries powder

1 teaspoon cinnamon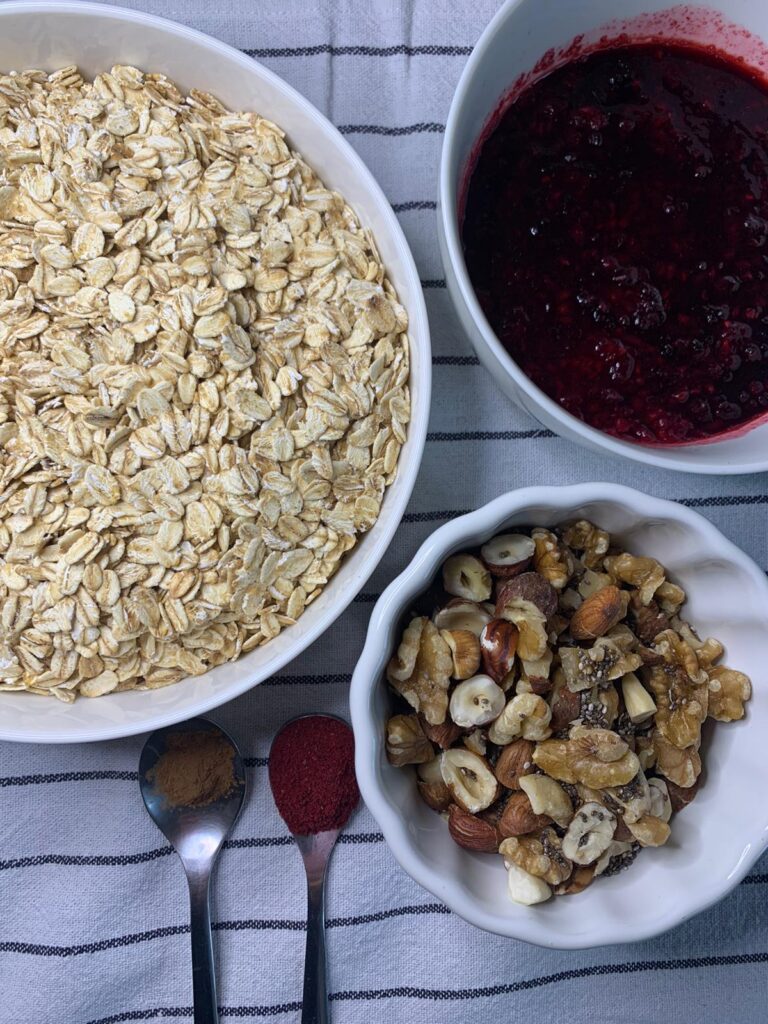 Here you go your easy and healthy homemade granola🥰
I hope you enjoyed this new recipe and I will see you soon for the next one!!
Have a wonderful day and take care of your health ❤️ 🧡 💛 💚 💙 💜
Sheerine