Coffee face and body scrub – Ever heard of it? No? Then, continue to read this post 🤩
Learn how to make your own homemade face and body scrub with a few simple steps and really not many but essential ingredients.
Before starting with your exfoliation, be sure you cleanse your skin properly. Have a look at this post for more information about the cleanser routine.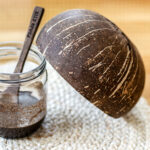 Ingredients
3 tbsp coconut oil

2 tbsp coffee powder (I use the one from the Moka once I prepared my coffee instead of throwing it away)

2 tbsp brown or cane sugar

1 tsp cinnamon

Additional 2 tsp of honey if you like it more sticky and you want to leave it on as a face mask for more time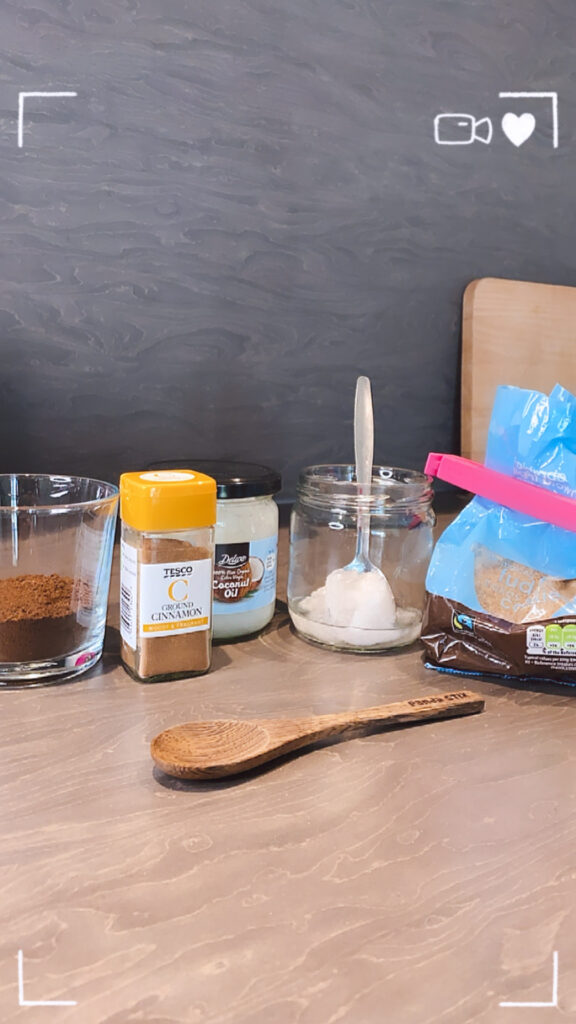 I didn't apply any cream after as the coconut oil stays on the skin after rinsing out the grains. Do the same with the body in the shower.
I bought a lot of exfoliators in my life as I am a beauty therapist but nothing was like this one if you compare also the fact that you can make it at home and it is simply amazing.
Benefits
Coffee : rich in antioxidants which help to keep the skin young and elastic;
Sugar: together with the coffee you have a great exfoliation which helps removing the dead cells of the skin and helps the renewing of the skin cells;
Coconut oil: a really good moisturizer especially if you have a dry skin. It is also really good for oily skin as it helps to balance out the oilness. As we hear all the time, oily skin to be hydrated properly. That's why the skin itself produce so much oil; to keep the skin moisturised.
Cinnamon: has anti-fungal, antioxidant and antibacterial properties that make it the perfect solution for acne-free skin. Plus it adds a reallt good smell to the product.
I suggest you do this scrub once a week if you have dry skin so you help to remove the dead cells improving the cells renewal. If you have oily skin, then do the exfoliation once in ten days or once in 2 weeks. In both cases be very gentle with your skin so you don't cause any scratches or reactions.
I hope you find this post helpful. I always love to share my pieces of knowledge with you. I am a beauty and massage therapist for 5 years now and as I am confident in my job I think I can help others feel more comfortable in their bodies covering all the aspects – mind and body.
I wish you all a great day and take care of yourself ❤️ 🧡 💛 💚 💙 💜 
Sheerine x