Hello dear,
You are probably asking yourself what is Pasta Salmonara.
Well, I am Italian and I know for sure that if I'd wrote Salmon Carbonara I would lose definitely my Italian citizenship 😂
So instead, I have decided to call it Salmonara. What do you think about it?
I really love this version as I am not too much into meat, especially pork and I really love salmon.
For this recipe, you can choose if using the smoked salmon (I personally suggest this as it gives more taste) or the one to cook.
So, once you have decided, just take all the ingredients and start to make your own Pasta Salmonara!! 🧡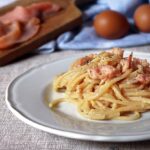 Ingredients
200g spaghetti

125g smoked salmon

40g pecorino cheese

1 ts butter

1 egg yolk and 1 whole egg

black pepper

parmesan cheese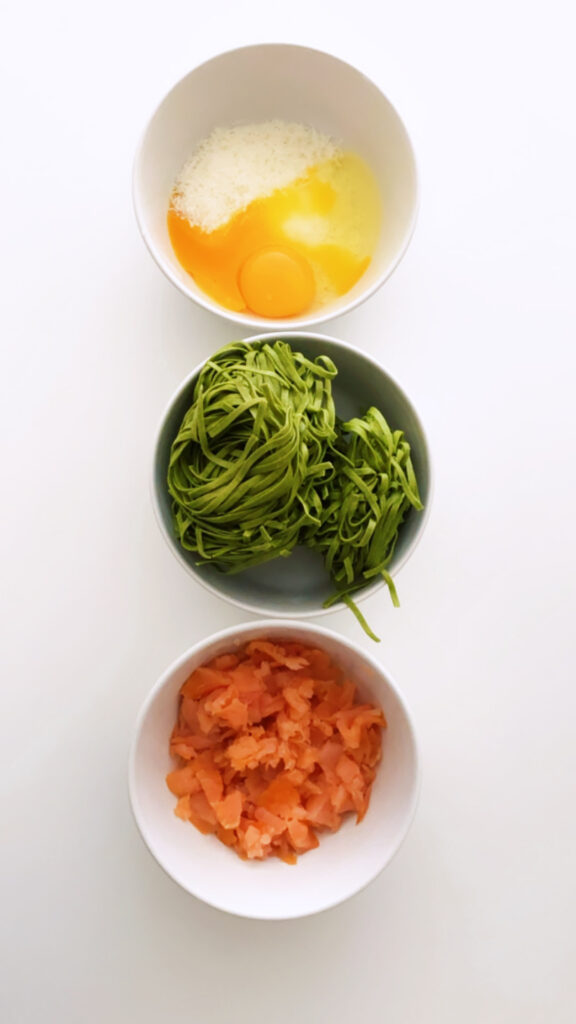 I hope you'll like this version, especially the name 😜
I wish you an amazing day and I will see you next Monday! ❤️ 🧡 💛 💚 💙 💜
Sheerine x