Hello everyone!
Thank you for stopping by 💙 I hope you had a nice weekend.
Thank you also if you are one of those people who helped me out choosing this recipe last week with the instagram's survey and I hope you will help me again with the future post 🙏🏻
Today's recipe is a sauce for the pasta made with broccoli, zucchini and sun dried tomatoes as main ingredients.
When I cook I like to use herbs more than salt as we all know that salt is not great for the body. A small amount it's okay but not too much. So to make the dishes more tasteful I use mixed herbs such as parsley, oregano, basil and so on. You can use anything you like.
Are you ready? Let's start cooking 👩🏻‍🍳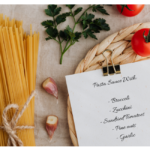 Ingredients
1 whole broccoli

1 whole zucchini

10 sun-dried tomatoes

40g pine-nuts

4 slices of garlic

1 cup of milk or any alternative you like

320g of whole grain pasta

mixed herbs

extra virgin olive oil

salt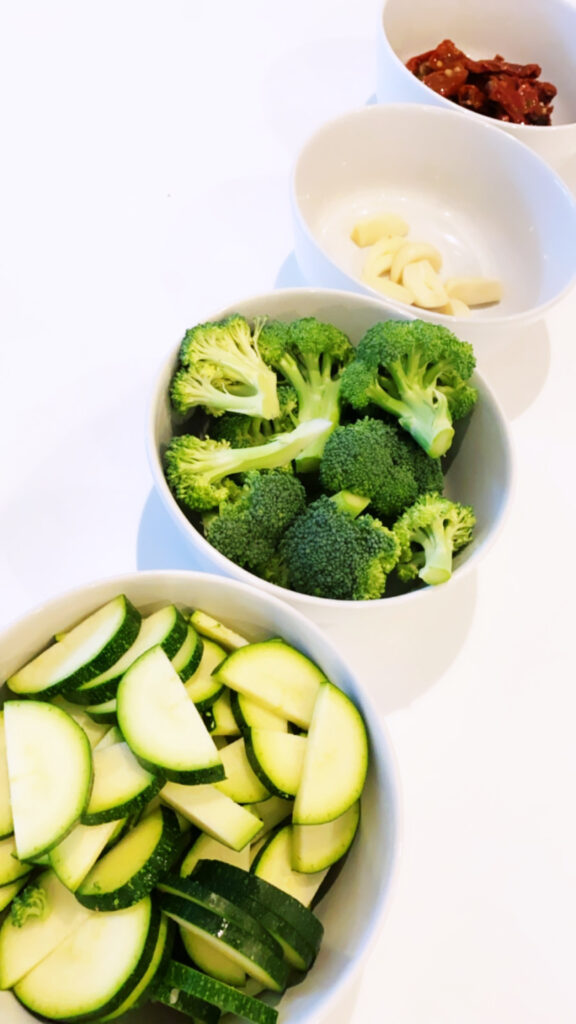 And that's it! Voilà! The pasta sauce is ready.
I love making this homemade pasta sauce so I can avoid all the preservatives that we can find in the ready to eat sauces from the shop. There are still some healthy sauce that you can find out there but also be aware of the added sugar, salt, oils of all nature that you see inside. It could be that they are more tasteful but for sure less healthy.
I hope you like this recipe and I wish you an amazing day and start of the week 🙋🏻‍♀️
See you next Monday with a new fantastic recipe ❤️ 🧡 💛 💚 💙 💜
Sheerine x