Hey there,
I am so happy to see you here today 🥰
Ready to make this different version of Cheesecake? I am not gonna lie, I struggled a bit to find the right ingredients but I think I finally got them 👌
Let's make it together now!!!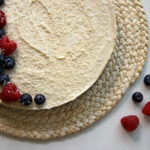 Ingredients
1 cup of dates

1 1/2 cups raw walnuts

2 pinch of salt

3 cups raw cashews

1 tsp vanilla extract

2/4 cup lemon juice

1 tbsp lemon zest

1 tbsp melted coconut oil

1/2 cup maple syrup

350g coconut yoghurt

blueberries and rasberries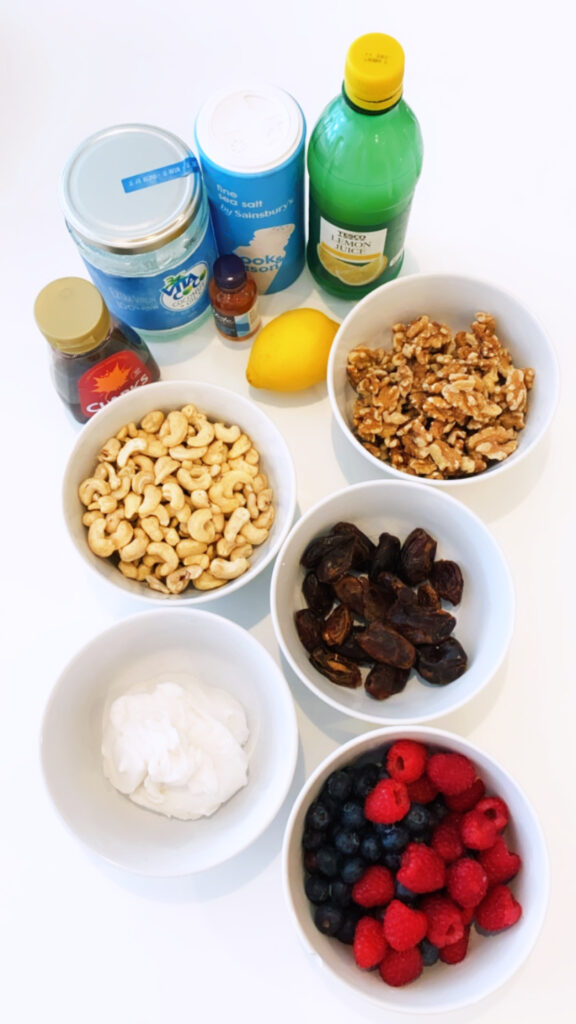 The more you keep it in the freezer the more solid it is.
I left it there for three hours and in the last picture you can see how was my texture but I think more time is needed.
Well, I hope you liked this Cheesecake version and I will look forward to hearing your feedback 😃
Have a lovely evening ❤️ 🧡 💛 💚 💙 💜
Sheerine x